The Asmodus Tribeaut is powered by an 18650 battery (not included) and can deliver up to 80W. It has a beautiful design with elegant appearance, while its small size and its powerful performance will impress you.
The mod is equipped with the asMODus 80H chipset. The adjustments are made with simple a three button layout. There are also 10 different brightness modes of the OLED display.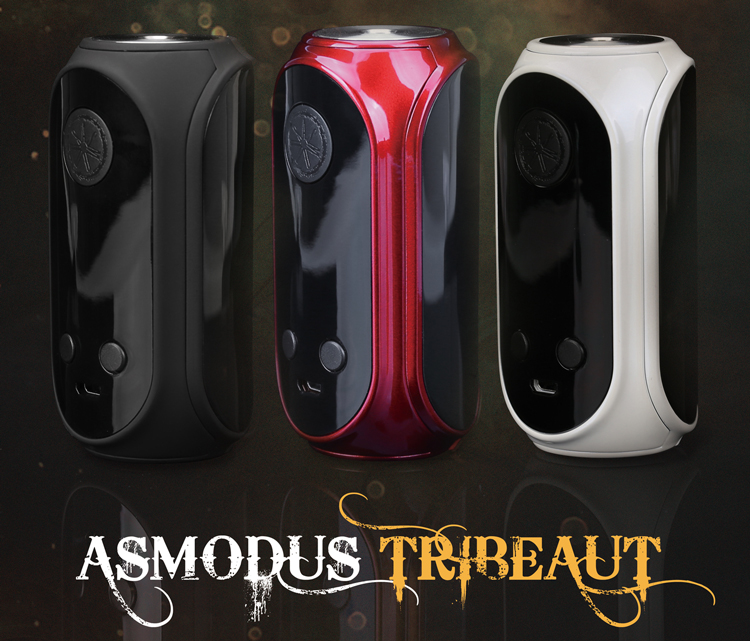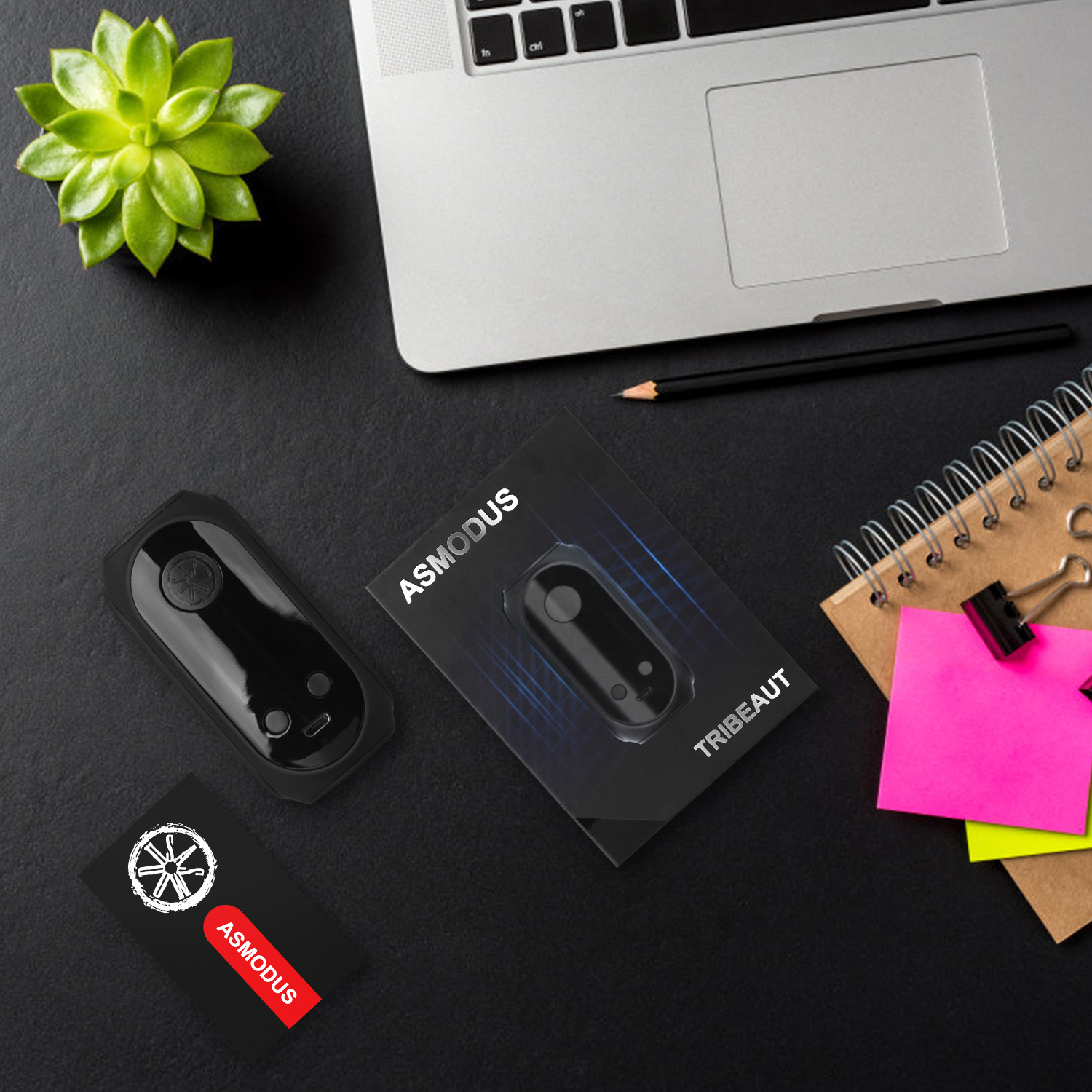 The heart of the mod – asMODus 80H Chip
It features asMODus 80H chipset, stable and safe. It also features accurate temperature control mode presets like NI200 nickel, titanium, SS316, and SS317 along with fully adjustable TFR and TCR.
Mode VW / TC / TCR / TFR / Curve
The mod has a maximum power of 80w in the Variable Power (VW) mode and in the Curve Mode. It also has precise temperature control presets for wires such as NI200, Ti, SS316 and SS317, along with fully adjustable TFR and TCR.
Strong and stable performance | Excellent battery management.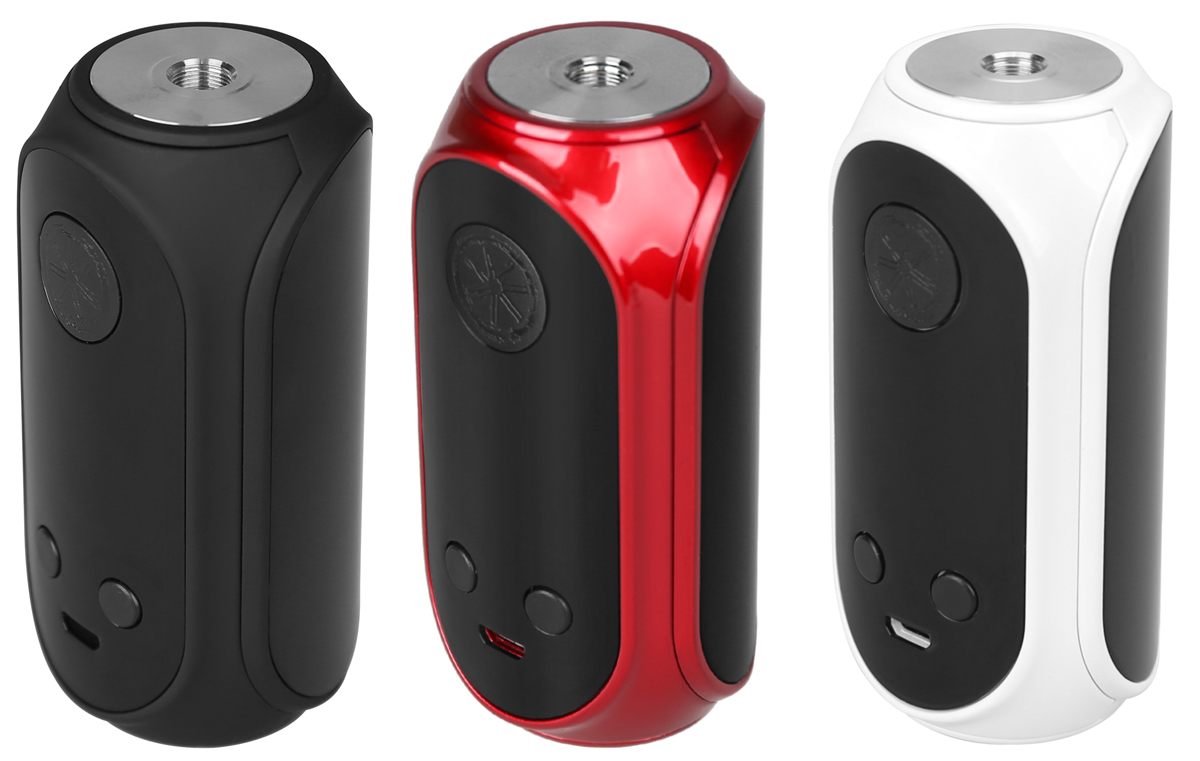 The Oled display has ten levels of adjustable brightness and a Puff Counter.
Some of the key features:
Impressive design
Small size
Powerful asMODus 80H Chip
Adjustable screen brightness
Stable performance
Excellent battery management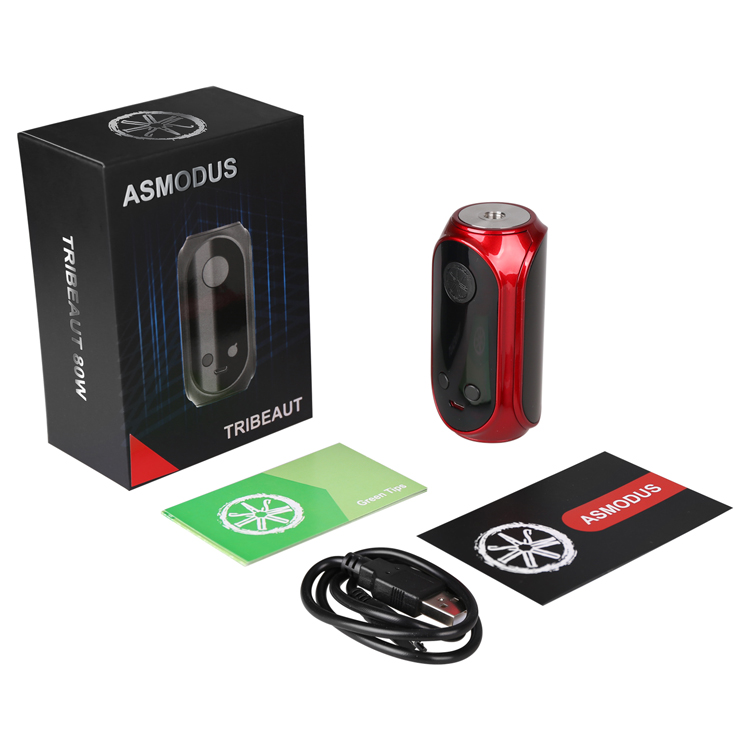 Characteristics :
Size: 38.1mm x 40.6mm x 81.3mm
Maximum power: 80W
Chipset: asMODus 80H
Coil range: 0.1 ohm- 3.0 ohm
Temperature range: 100 – 300°C | 212 – 572°F
Vaping Cut off Timer: 10s
Charging Parameter: USB Micro  DC 5V/1A
Battery: 1 x 18650
Thread: 510
Color: Black, Red, White
Package Contents :
1 x Tribeaut 80W Mod
1 x Micro USB Cable
1 x User Manual